Food: The Most Important School Supply
Do you remember how you felt on the first day of school? It was the beginning of something new, an opportunity to make new friends, have fun, and learn and dream.
Soon millions of kids will be returning to school. And like all of us did at some point, they will also be getting ready to dream and learn. But as 1 in 8 kids in America continues to face hunger, we are working hard to ensure kids have their most important school supply: the food they need to thrive.
Below you can read the stories of how, with your support and donations and the hard work of school heroes, we are making No Kid Hungry a reality.
He might be dressed as Spider-Man or as a watermelon. After all, Chef Reggie, district chef at Fulton County in Georgia will do anything for the kids. He sees himself in them because he was a product of the district. Today he works to ensure kids in the community have the meals they need to thrive every day. But he knows it is so much more than a meal. It's showing that he cares and that they are loved.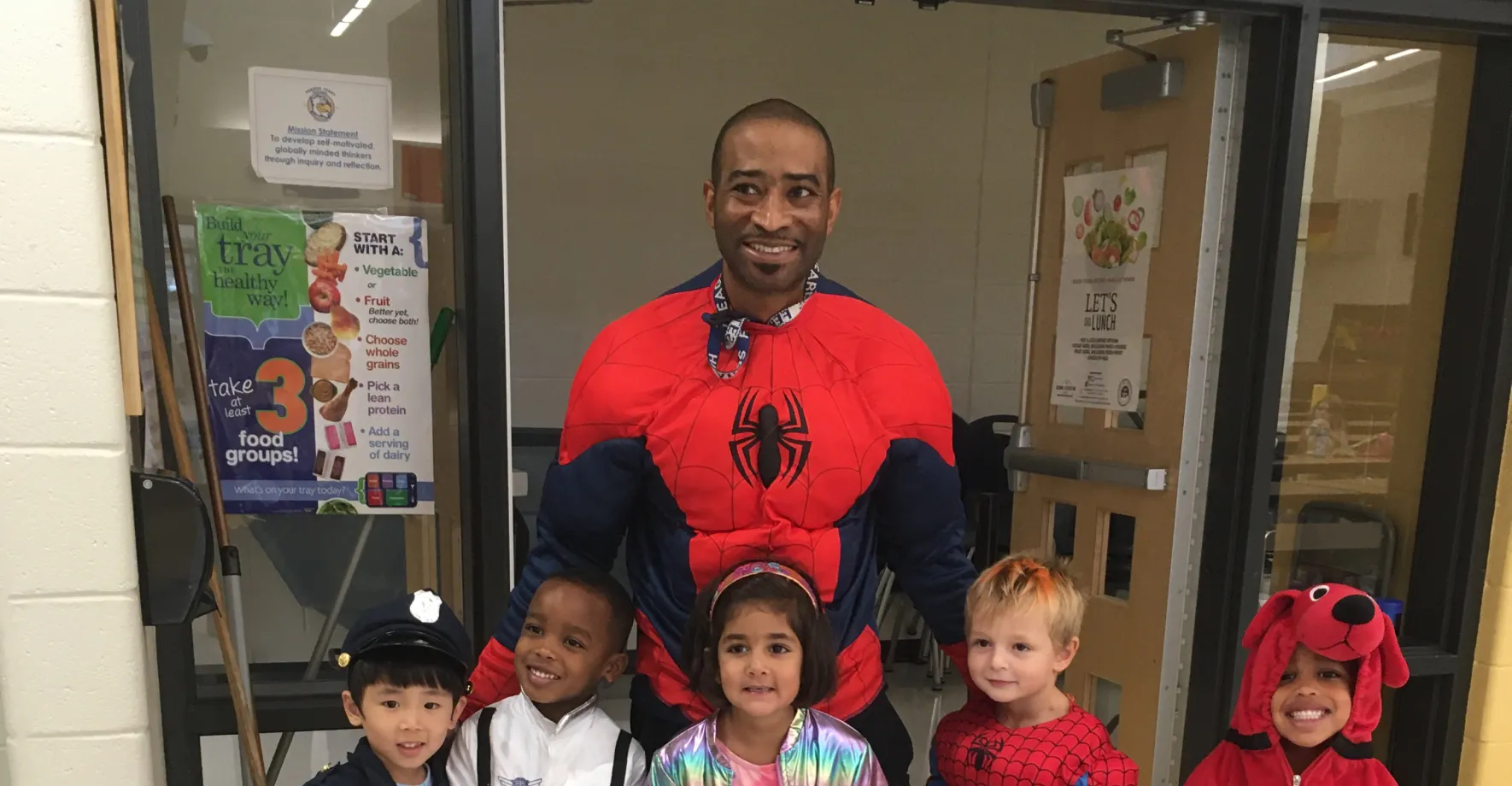 "Join me for lunch. Please, join me…you will see how much the kids love it," said Chef Reggie, inviting people to support the fight against childhood hunger. "It's just bigger than school lunch and breakfast. It's the tools that the kids and the people gain from what we receive. And I think that's a beautiful thing. And, hey, nobody wants to see a kid go hungry."
Afterschool meals are essential for kids living with hunger. Not only do they offer a lifeline of support to families, they also are a great opportunity for kids to participate in enrichment activities and continue learning. In Smithville, Texas, kids put on the chef's hat and learned how to prepare spaghetti squash.
Candy Beihle, the child nutrition director at Smithville ISD shared, "It is about giving students a new experience with things they may have never tried… These are kids who don't normally get the opportunity to try and experience some of the foods they did today."
In West Palm Beach, Florida, Jose Carranza, an immigrant and father of two, must work two jobs to make ends meet. He is busy all the time and often misses important moments with his daughter Sophia and his baby, David. Even with the sacrifices he makes, the increase of food prices has made the situation very challenging. School meals are essential for his family to make it and for Sophia to continue succeeding in school.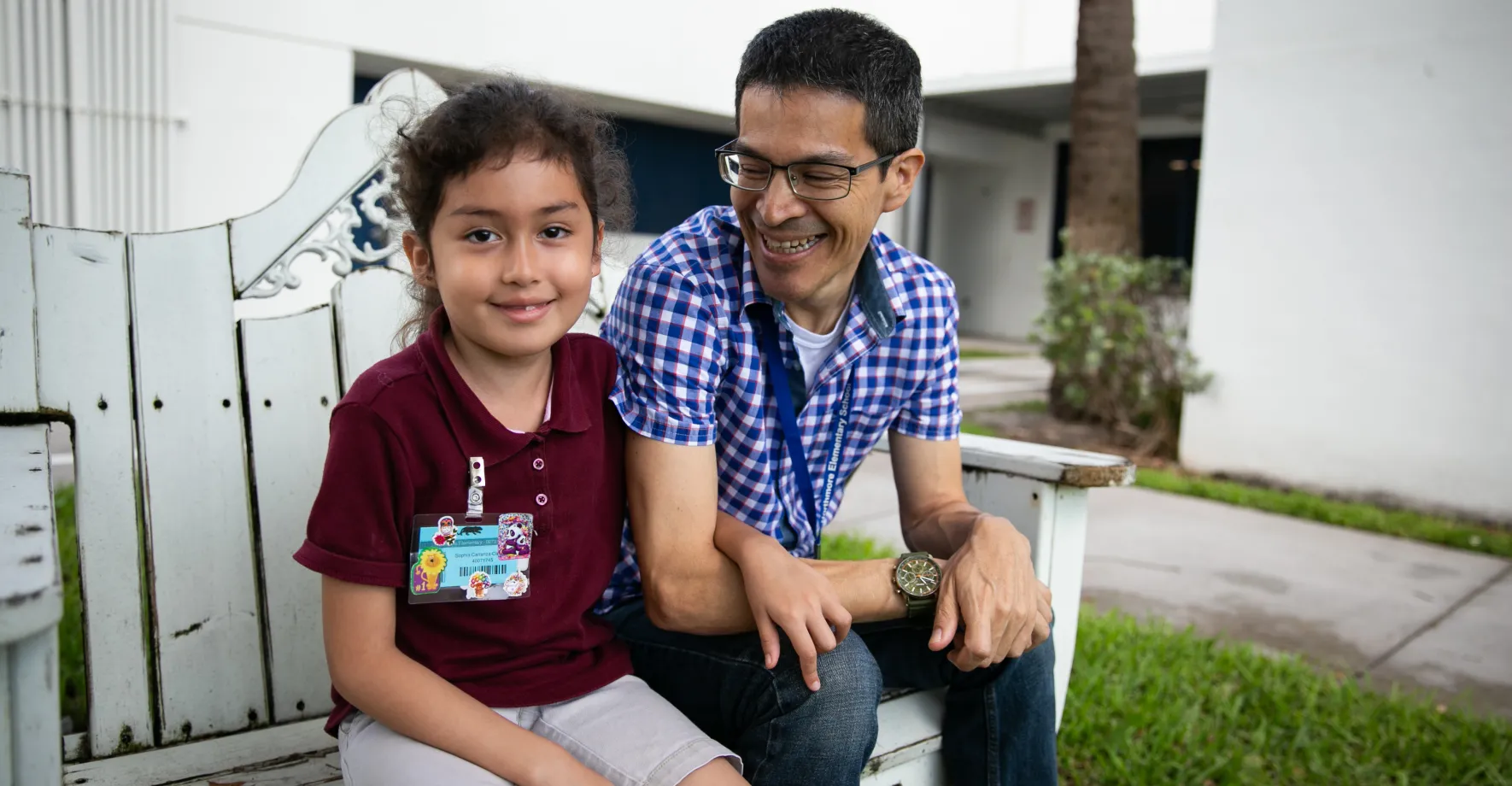 "It's a blessing to have support from the school district and from organizations like No Kid Hungry," shared Carranza. "The fact that my kids are fed is a huge help for them. Not only for their learning, but so they become good people."
Every day she and her team members drive over 50 miles early in the morning to ensure kids get the most important meal of the day. Frances Montoya-Gatewood, food service director at Vaughn Learning Center in California, is proud of her hardworking community. She experienced hunger when she was growing up and knows how crucial these meals are for her students.
"Breakfast is important for kids; feeding the brain helps them concentrate. You know, belly's full, they're comfortable, they're in a good mood," she said.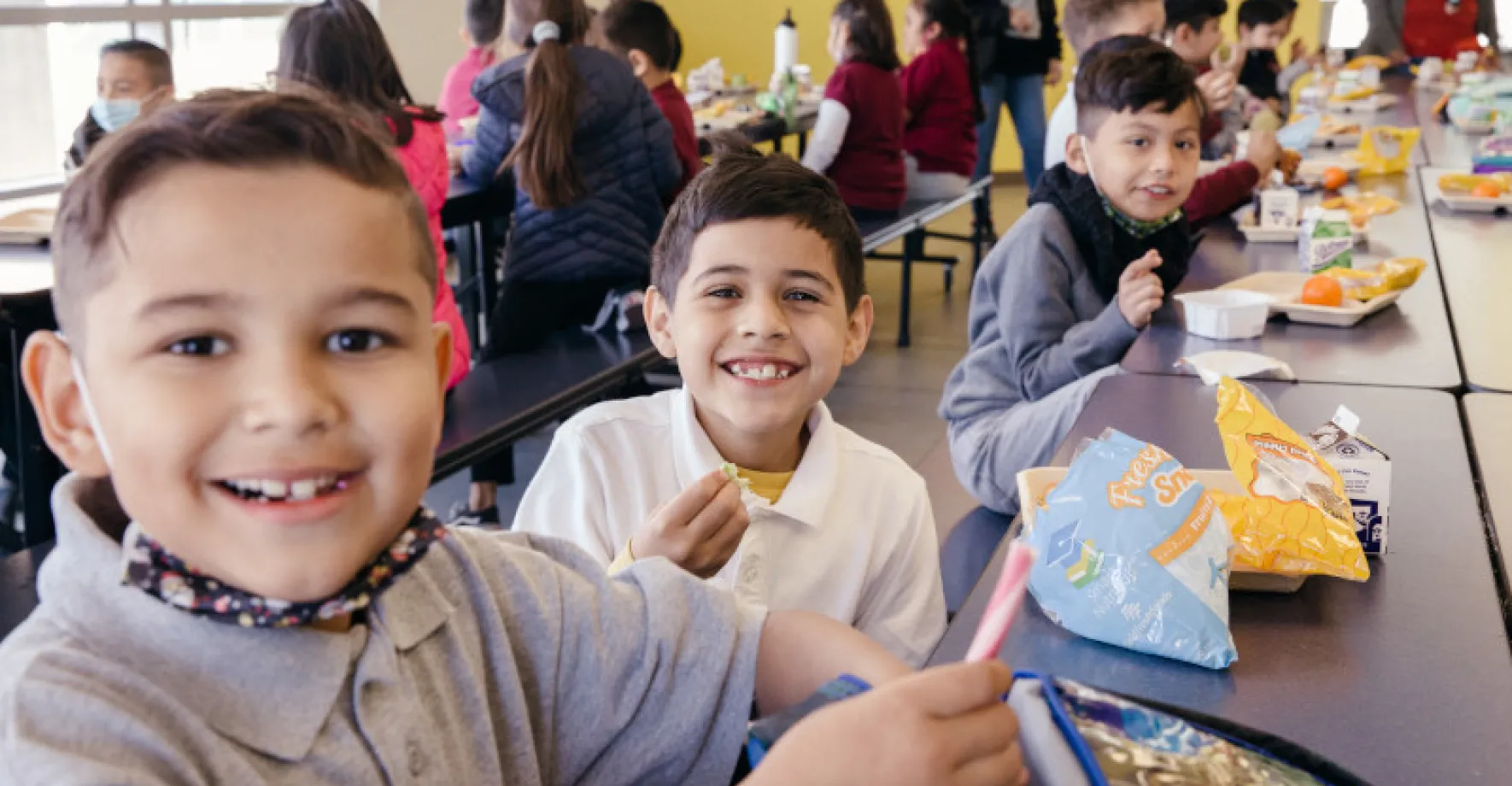 At No Kid Hungry, we believe food is the most important school supply. Everybody has a strength to share, and together, we can ensure every kid is equipped to succeed and thrive in the new school year.
Ways You Can Help:
Donate: 1 dollar can help provide 10 meals for kids in need. Your support will help us fund school meal programs all over the country and help us advocate for policies that will help kids get the meals they need.
Speak up for kids: 1 in 8 kids in the United States is affected by hunger. Tell your lawmaker to protect SNAP and other federal nutrition programs that feed kids.